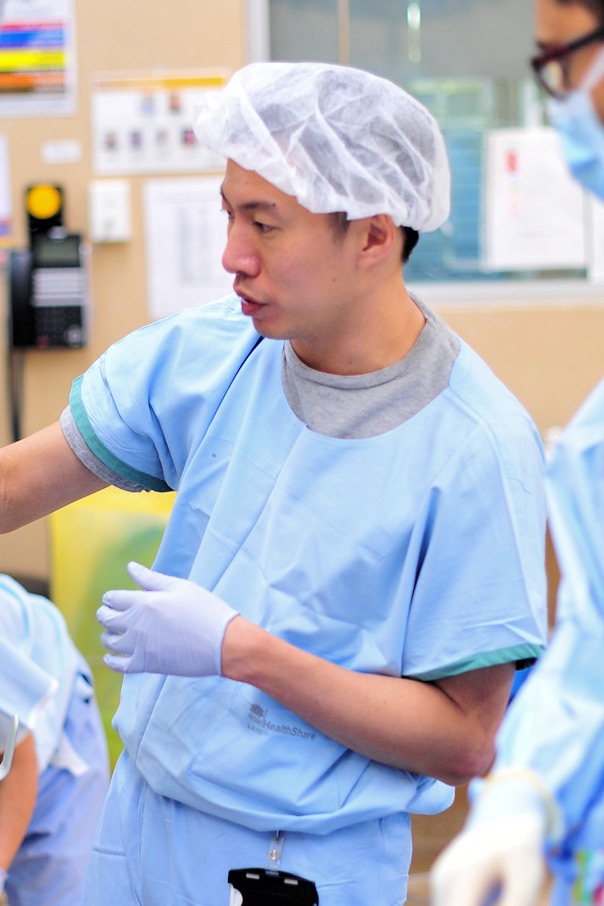 FELLOWSHIPS
Regional anaesthesia
The Westmead Anaesthetic Department offers a one year Regional provisional fellowship which has been accredited by ANZCA. This position has been established since 2013.
The objectives for this fellowship are for the provisional fellow to consolidate their skills in a broad range of regionals techniques, keeping up to date with regional literature and be a good educator and role model for the department in the field of regional anaesthesia.
The trainee will be exposed to lists at least, but not limited to, two days per week of dedicated regional anaesthesia. Other days of the week will be spent in theatre with high-risk cases and various service-orientated lists which often still have good regional anaesthesia potential.
At Westmead Hospital, there are ample opportunities to be exposed to a variety of surgical specialties where regional anaesthesia is highly sought after. These include 1-2 orthopaedic lists per day (trauma and elective), regular vascular lists (including fistula formation where regional anaesthesia is used as the sole anaesthetic), breast surgery (for PECS blocks), ophthalmology lists (for eye blocks) and numerous complex upper GI, colorectal and thoracic surgical lists (for thoracic epidurals, TAP catheters, etc)
In addition, Westmead Hospital pain services cater for a large trauma and post-operative population, where regional anaesthesia is a crucial integrated component in care. Given the large exposure to trauma patients, especially those with rib and neck of femur fractures, the regional provisional fellow will be taught and then expected to assist and/or perform relevant blocks (thoracic epidurals, facia iliaca catheters, paravertebral catheters, serratus anterior catheters, etc) on the ward.
The trainee will also be an integral member of the regional anaesthesia teaching workshop. This is run every 6-8 weeks and will involve the trainee preparing a theory and practical presentation on the commonly performed blocks to the junior registrars and consultants.
During their non-clinical time, trainees will also be part of ongoing regional anaesthesia research projects including audits, RCTs, etc. They will be mentored by consultants with an interest in research and regional anaesthesia.
By the end of the clinical year, trainees will be expected to be highly proficient in all major nerve blocks and will have the opportunity to introduce new, evidenced-based blocks into their clinical practice. Furthermore, the experience they will gain from teaching and mentorship will be invaluable in their future practice.
09 Feb 2018