---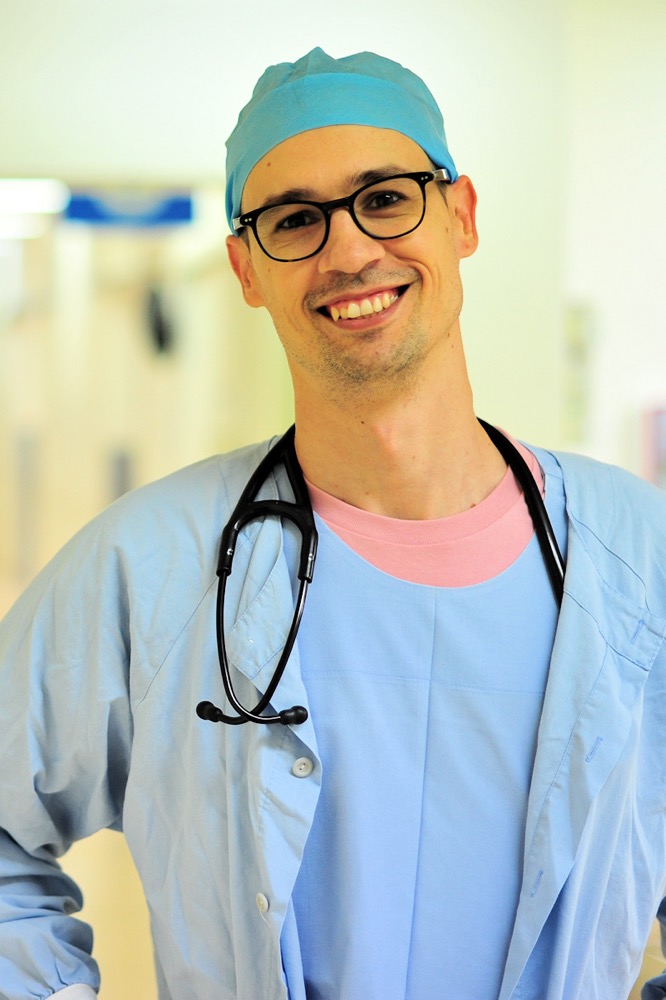 FELLOWSHIPS
Research
Westmead Department of Anaesthesia has a long history of anaesthesia research. More can be read on the research page.
For 2021 we are offering a provisional fellow position in anaesthesia research.
The research fellow position is for a trainee in their fifth-year of ANZCA training.
The division of time between clinical and academic responsibilities will be approximately 50% each.
Academic responsibilities will comprise, but not limited to the following areas:
Participation in the conduct of established clinical trials.
Education (including self-directed) in research specific areas such as statistics, ethics, trial design, database principles.
With mentorship and support, development of new trial(s) in the fellow's own area of interest.
Authorship and co-authorship of papers (such as clinical trials, audits, case reports, review article) in peer reviewed journals.
Facilitate and promote the recruitment and consent of patents into trials. This may be via direct contact or other methods of promotion within the department or other areas of the hospital or WSLHD.
Participation and attendance at department research meetings.
Participation in a significant audit
Presentation of research work that the fellow has contributed to at a major meeting (at state level or better).
Attendance at the Clinical Trials Network annual research meeting (usually held in August).
Completion of Good Clinical Practice certification (usually by online course).
Potential research collaboration with other departments in the hospital and WSLHD.
Clinical work
This can be arranged to be in subspecialty areas of interest of the fellow. This will also depend on the clinical requirements of the department. The research fellow is required to participate (like the other fellows) in the after-hours roster (including nights and weekends).
Supervision and assessment
Academic performance will be to Dr Richard Halliwell or delegate.
Clinical performance will be to the Head of Department or delegate.
ANZCA training responsibilities will be to a departmental Supervisor of Training.
For more information, please email Assoc Prof Stefan Dieleman.
10 Jan 2020
---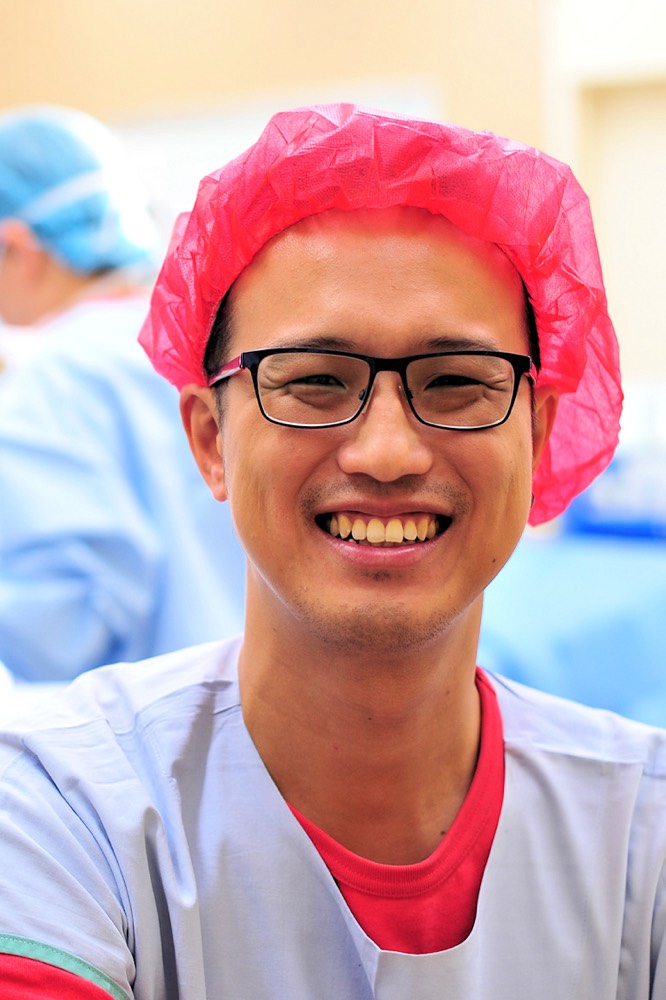 FELLOWSHIPS
Airway
Established in 2011 in response to a growing need for formal airway education in the form of workshop, simulation and animal lab teaching.
Westmead Hospital is a busy adult hospital that covers a wide range of specialties with a heavy acute workload. The clinical work is Monday-Friday plus long days and weekend days. There are 5 weeks of nights a year. Non-clinical is one session a week that is well protected.
You will be rostered to airway work including a flexible bronchoscopy list every two weeks (EBUS, cryobiopsies, bronchial valves etc). Rigid bronch lists are less common. There are lists for microlaryngoscopies, paeds dental and adult/IHC dental, ENT and elective Max/Fax list. Upper airway cancers cases with free flap repair occur sporadically.
Acute airway cases are common with head and neck infections and trauma. We support the Emergency Department and other specialties with difficult intubation patients.
Non-clinical work will include a role in assisting in and conducting difficult airway education for trainees and involvement with the SMAART course and wet lab.
Research and audit opportunities abound and a major research project will be undertaken during the year. You will be involved with various other projects relating to airway resourses, training and equipment.
Highlights include:
being part of a department that is passionate about airway management: we have a core group of anaesthetists who have instructed in various regional and national airway workshops. The ASA NSC 2011 airway workshops were conducted by our department.
being the first point of call when a difficult airway is identified
being familiar and up to date with a wide variety of airway equipment
being an expert in fibreoptic bronchoscopy
conducting tutorials and workshops for registrars and nurses
being involved in airway simulation training
being involved in the first Can't Intubate Can't Oxygenate (CICO) animal wet lab in NSW, and only the third in Australia
09 Feb 2018
---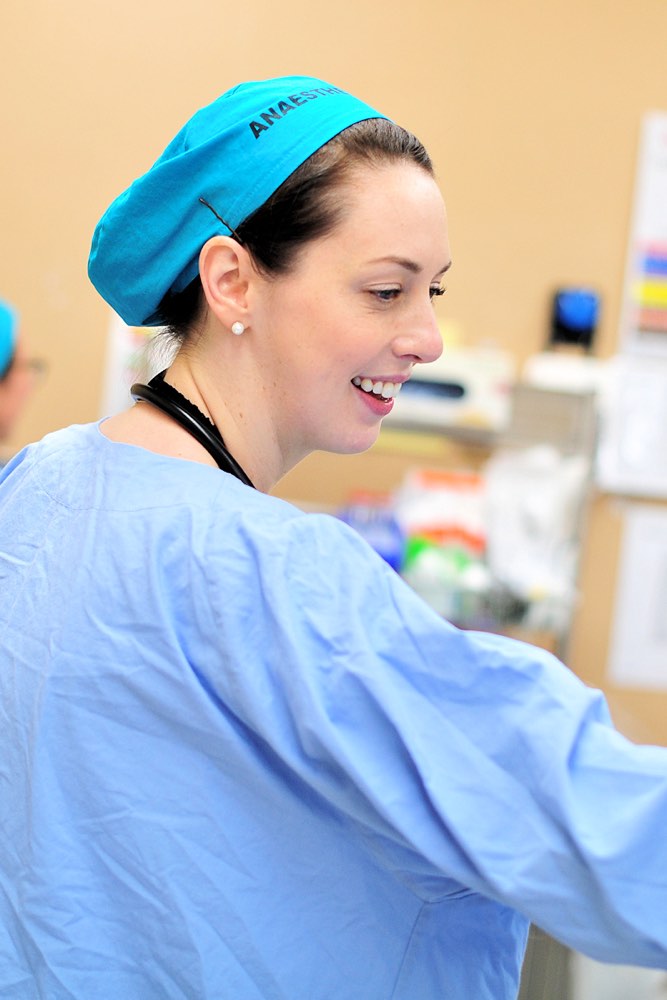 FELLOWSHIPS
Clinical simulation and education
The Westmead Anaesthetic department offers a one year Clinical Simulation and Education provisional fellowship which has been accredited by ANZCA. This position has been available since 2014 and is currently limited to one fellow per year.
The Westmead Simulation Fellow position has a strong emphasis on providing a hands on experience in key aspects of Clinical Simulation and Education such as:
Debriefing and Feedback
Effective Teaching
Principles of Medical Education
Simulation-based education (SBE)
Inter-Professional education
These skills are obtained through exposure to a broad range of projects and courses which are run by the Simulation Centre at Westmead - SiLECT (Simulated Learning Environment for Clinical Teaching). Fellows will be part of the SiLECT Faculty, which is involved in teaching for a range of disciplines and levels of experience, including medical student and new graduate nurses through to senior critical care nurses and consultant specialists. The courses and education sessions currently run include:
Westmead ALS Team Training Course
In-situ ALS Team Training
DETECT
SMAART — Westmead Difficult Airway Course
Westmead One Lung Anaesthesia Course
Anaesthetic registrar teaching in theatre with SBE
Trauma Team Training
JMO teaching with SBE
Medical student teaching with SBE
During the fellowship you will engage with a diverse range of staff and establish relationships with many departments in the hospital.
The Simulation Fellow is allocated one protected day per week for Simulation to be involved in courses / education sessions and ongoing learning. The Fellow will be mentored by the SiLECT Faculty members, with both individual and group tutorials on a range of topics including Principles of Medical Education, Debriefing Skills and utilization of Simulation Audiovisual Equipment. Every Simulation Fellow is also encouraged to develop and implement an educational initiative, for example, a course or program as their project for the year.
Previous experience in simulation and education is not essential - we are looking for fellows with an interest in clinical education and quality improvement and who enjoy working in a team-based environment.
09 Feb 2018
---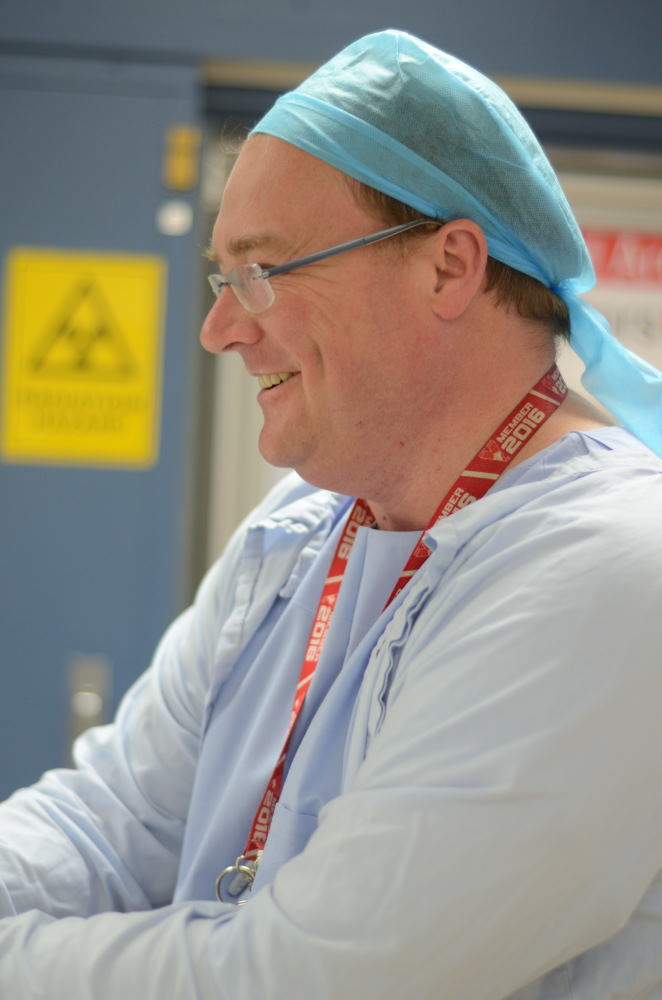 FELLOWSHIPS
Obstetric
Westmead Hospital is the tertiary referral hospital for a greater part of Western Sydney as well as for a large part of western NSW. With over 5,500 deliveries per year, it is the largest obstetric unit in NSW. Being located adjacent to the Children's Hospital at Westmead, it also accepts referrals for deliveries involving fetuses with complex congenital conditions requiring prompt surgical management upon delivery. The Obstetric Anaesthesia fellowship is a one year ANZCA accredited fellowship centered around the planning and management of both routine and high risk obstetric care. The fellow will be involved in the multi-disciplinary coordination and oversight of care for a diverse group of high risk obstetric patients.
Clinical aspects of fellowship
The Obstetric Anaesthesia Fellow will be involved in a number of areas of obstetric care. These include:

Fortnightly High Risk [Obstetric] Anaesthetic Clinic (HRAC)
Obstetric PreAdmission Clinic (OPAC)
Elective Caesarean section operating lists
General Gynaecology and Gynae-oncology operating lists
Birth Unit
Review of inpatient high risk obstetric patients

They will also be allocated to a broad range of other surgical specialty lists throughout the year often involving complex medical patients.

All fellows at Westmead undertake approximately 5 weeks of nights / year.
Fellows are allocated one day of non-clinical time per fortnightly period for research, learning and teaching purposes.
The fellow will also be involved with the teaching and supervision of junior anaesthetic registrars. The fellow will be involved in both bedside and formal teaching during the year. There is ample opportunity to be involved in research and audit projects in a supportive and enthusiastic environment.
Multiple departmental members are part of the ANZCA Obstetric SIG and ACE (Anaesthetic Continuing Education) committees and are involved with the facilitation of continuing education meetings.
09 Feb 2018
---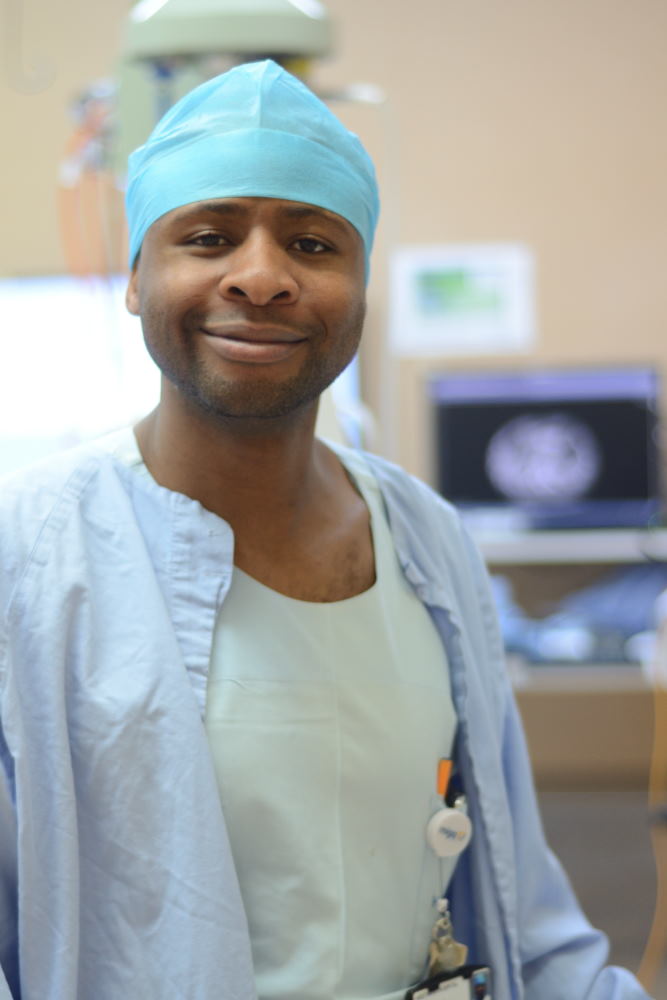 FELLOWSHIPS
Perioperative medicine
The Westmead Anaesthetic Department offers a one year Perioperative Medicine provisional fellowship which has been accredited by ANZCA. This position has been available since 2015 and is currently limited to 1 fellow per year.
Perioperative medicine is an area of expansion in Anaesthesia as our patients become increasingly complex. As we proceed, anaesthetists will gradually change from being primarily involved in preoperative assessment and intraoperative care to becoming involved in the care and management of the surgical patient from decision for surgery to the postoperative period. This new concept is called the Perioperative Surgical Home. This fellowship is for provisional fellows (PF) to enhance their skills in this area.
The PF will be exposed to a wide range of theatre lists which are likely to contain high risk patients or lists with major complex surgical cases. These include major trauma and orthopaedic surgery, complex general surgery, transplant surgery, neurosurgery, spine surgery, complex endocrine surgery and surgeries involving difficult airway management.
In addition, the PF will gain vital experience in the perioperative optimisation and management of patients by undergoing internal medicine training one day a week. The medical specialities on offer include Cardiology, Respiratory Medicine, Geriatrics (specifically orthogeriatrics and trauma geriatrics), Renal and Transplant medicine. These are three monthly rotations. There will be opportunity to gain skills in echocardiography and to observe real-time pre-operative testing including exercise stress tests, CPET, sleep studies, respiratory function testing, etc.
The PF will also be allocated to the high risk anaesthetic clinic with one of the perioperative anaesthetic consultants, one day a week. The surgical teams refer high risk patients to this clinic not only for pre-operative optimisation but rely on our assessment to decide whether surgery is suitable for their patients. This is an excellent opportunity for the trainee to be able to explore the patient's medical, surgical and social issues and be a key member of the perioperative team. If surgery does go ahead, the PF will most likely be allocated to that patient's list on the day and will have the opportunity to follow-up the patient in the post-operative setting, liaising with the surgeons and medical teams for optimum care of the patient.
During their non-clinical time, trainees will be part of ongoing perioperative medicine research projects including audits, RCTs, etc. These will be overseen by consultants with an interest in perioperative medicine and research.
By the end of the clinical year, the trainee will be highly proficient in the art and science of the care of the high risk surgical patient. They will have been given the opportunity to make an impact in the patient's journey from pre-operative optimisation, to safely anaesthetising them for their procedure and then caring for them in the immediate post-operative period. These skills and knowledge will be invaluable in their future practice.
09 Feb 2018
---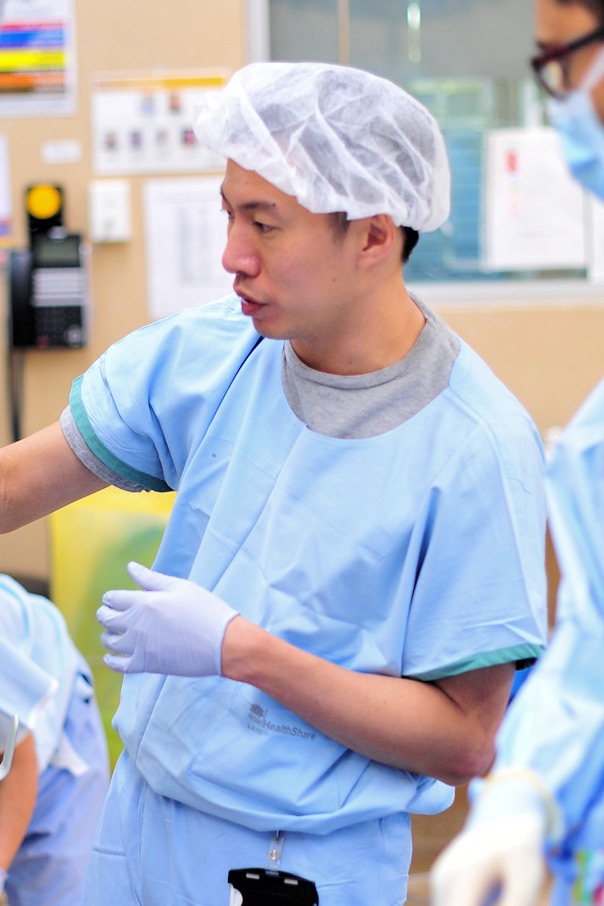 FELLOWSHIPS
Regional anaesthesia
The Westmead Anaesthetic Department offers a one year Regional provisional fellowship which has been accredited by ANZCA. This position has been established since 2013.
The objectives for this fellowship are for the provisional fellow to consolidate their skills in a broad range of regionals techniques, keeping up to date with regional literature and be a good educator and role model for the department in the field of regional anaesthesia.
The trainee will be exposed to lists at least, but not limited to, two days per week of dedicated regional anaesthesia. Other days of the week will be spent in theatre with high-risk cases and various service-orientated lists which often still have good regional anaesthesia potential.
At Westmead Hospital, there are ample opportunities to be exposed to a variety of surgical specialties where regional anaesthesia is highly sought after. These include 1-2 orthopaedic lists per day (trauma and elective), regular vascular lists (including fistula formation where regional anaesthesia is used as the sole anaesthetic), breast surgery (for PECS blocks), ophthalmology lists (for eye blocks) and numerous complex upper GI, colorectal and thoracic surgical lists (for thoracic epidurals, TAP catheters, etc)
In addition, Westmead Hospital pain services cater for a large trauma and post-operative population, where regional anaesthesia is a crucial integrated component in care. Given the large exposure to trauma patients, especially those with rib and neck of femur fractures, the regional provisional fellow will be taught and then expected to assist and/or perform relevant blocks (thoracic epidurals, facia iliaca catheters, paravertebral catheters, serratus anterior catheters, etc) on the ward.
The trainee will also be an integral member of the regional anaesthesia teaching workshop. This is run every 6-8 weeks and will involve the trainee preparing a theory and practical presentation on the commonly performed blocks to the junior registrars and consultants.
During their non-clinical time, trainees will also be part of ongoing regional anaesthesia research projects including audits, RCTs, etc. They will be mentored by consultants with an interest in research and regional anaesthesia.
By the end of the clinical year, trainees will be expected to be highly proficient in all major nerve blocks and will have the opportunity to introduce new, evidenced-based blocks into their clinical practice. Furthermore, the experience they will gain from teaching and mentorship will be invaluable in their future practice.
09 Feb 2018
---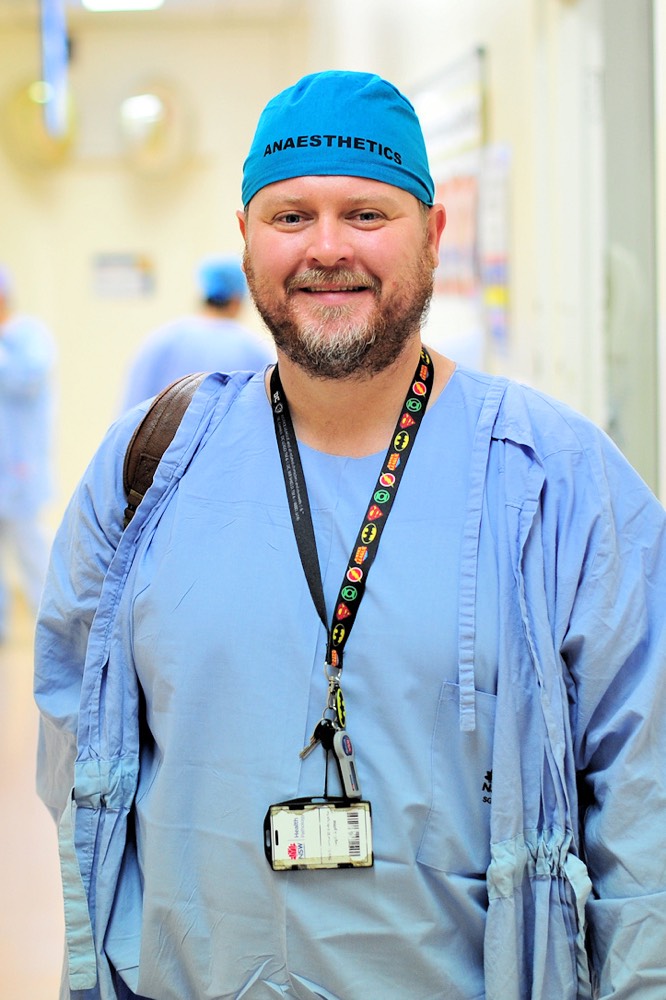 FELLOWSHIPS
Trauma
Structure of Average working month
Anaesthesia for both in and out of hours, elective and emergency cases on a 5 day scheduled Week.
Weekend Shifts typically 1 Saturday/ Sunday per month*
Nights 7 x 10 hour shifts typically 5 weeks per year*

Daily List focus:

1 Day of Trauma Service Attachment
1-2 Days of preferences lists
2 Days Service provision
1 Day a fortnight for Administrative/ Research work*

Trauma focus:

1 day a week attached to the Westmead Trauma Service (with occasional 5 day week attachments*).
Duties to attend Trauma calls as the primary Anaesthetist for airway management / critical care support during assessment, transport and disposition of care for Major Trauma.
Provision of Analgesia for trauma patients (in liaison with Acute pain service) including performance of Thoracic regional anaesthesia (Thoracic Epidurals, Serratus Anterior Blocks) for Rib fracture patients.
Department Education
Both formal and informal Teaching sessions (eg: for exam / intern / nursing education etc.)
Quality Assurance: Attendance at Trauma and Anaesthesia morbidity / mortality meetings
Presentations at Combined Trauma / Anaesthesia grand rounds presentations
Co-ordinate Educational events with other Hospital Specialities.
Educational Goals
Trauma patient evaluation.
Advanced Airway management skills (AFOI / CICO training)
Resuscitation skills (ACLS /ATLS)
Interpretation and performance of diagnostic imaging (Trauma Series Radiological scans FAST, Echocardiography TTE/TOE),
Provision of general and regional anaesthesia for a range of elective and emergency trauma cases, including neurosurgery, Thoracic Surgery, Maxillofacial, Plastics, Orthopaedic.
Provision of post-operative analgesia including Thoracic Regional analgesia for chest Trauma/ limb Blocks.
Haemodynamic and respiratory monitoring and care
Simple surgical procedures (e.g. cricothyroidotomy, intercostal tube thoracostomy).

Management of massive transfusions, and knowledge of transfusion medicine.

As per service provision / availability of staff rostering
09 Feb 2018
---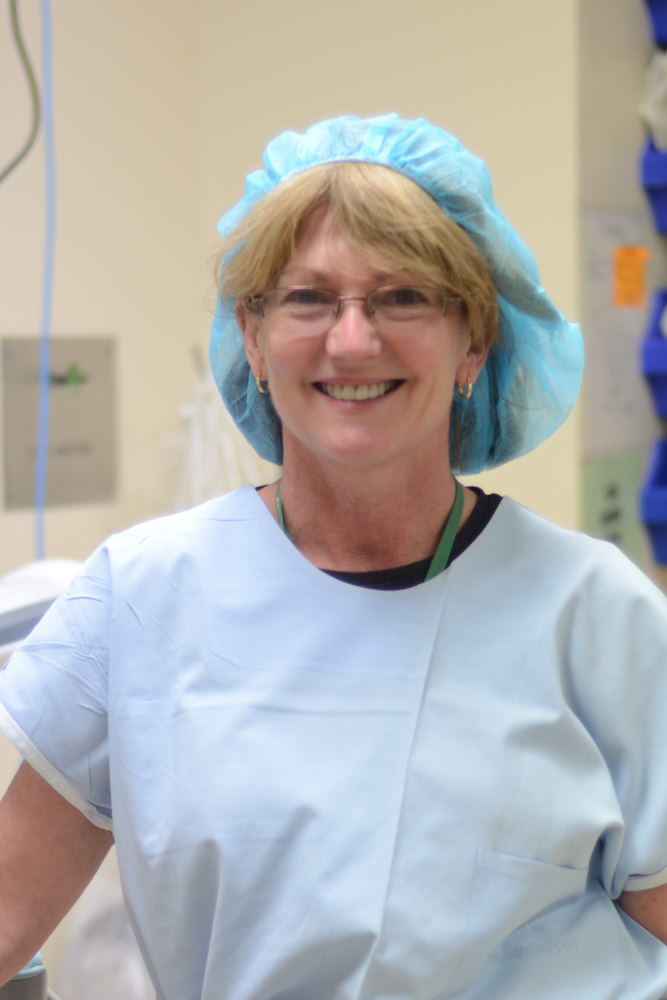 FELLOWSHIPS
Cardiac
Westmead Hospital performs about 500 cardiopulmonary bypass cases per year. Up to two cardiothoracic theatres run per day as well as there being substantial cardiac catheterisation lab activity. In addition to surgery for valvular and ischaemic heart disease, Westmead is a referral centre for adult congenital heart disease requiring both cardiac and non-cardiac surgery.
The job involves experience in cardiothoracic anaesthesia (and exposure to clinical perfusion, although formal training in perfusion is not offered) with a specific emphasis on transthoracic and transoesophageal echocardiography:
Dedicated teaching time has been established in the echocardiography lab with sonographers and cardiologists learning the basics of TOE, TTE and reporting.
Morning echo teaching sessions are conducted by multiple members of the cardiac anaesthetic staff and include specialised teaching materials.
You will spend approximately two days a week in a cardiac theatre plus one day in echo or the cath lab.
The cardiac pre-admissions clinic is on Friday afternoon.
There is a joint echo meeting once a month with the cardiologists and sonographers.
There is time to study for any relevant exams/courses relating to cardiac anaesthesia (most fellows can complete a Graduate Diploma full time given the extensive teaching support).
You are included on the Department's Senior Registrar overtime roster which includes evening, weekend and night shifts.
Westmead is a major trauma and obstetric centre, and these shifts allow you to maintain skills in all other aspects of anaesthetic practice.
There are approximately 5 weeks of night shift per year (Friday–Thursday night, with 5 days off).
You receive 1 admin day per month.
There is ample opportunity for research if you're interested—the WestCREATE group maintain active studies that can be joined.
At the end of the year, you will feel confident managing "top end" cardiac anaesthesia independently, well beyond the straightforward CABGs in patients with a normal LV.
09 Jan 2018